For their party each blogger has to answer a simple a question today's was to introduce my family.
So here is my family.
What a day I've had! So I'm hoping this will help brighten me up by going through some old photos and going down memory lane.
Here's my side of the family photo, two years ago, Connor was 18 months old and James was 2months old.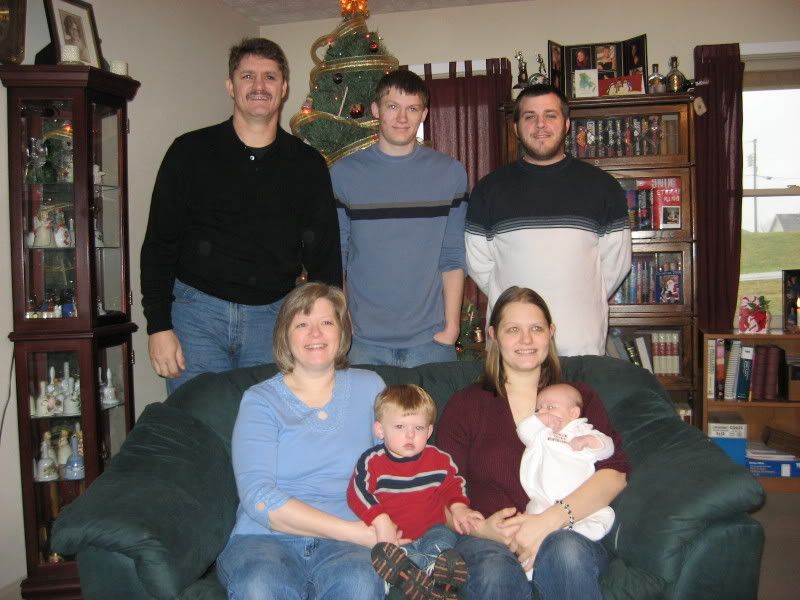 Gampy, Uncle Josh, Chris(hubby), Amma, Connor, Myself, and James. You can also see out the window we didn't have a WHITE christmas that year.
Here Connor is snoopin around the tree!! "wonder what's in all those boxes."

Getting tangled in all those lights.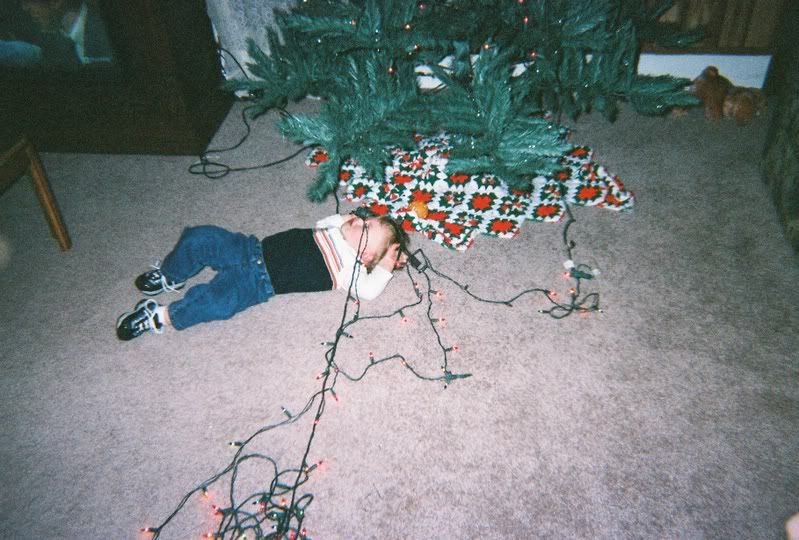 Here's James sitting on Santa's lap last year.
I couldn't help but laugh because I know who it was, their Popa, father in law.. LOL It was priceless.
This is a favorite photo of mine taken with my MIL's camera which is a kodak.
Here is Gamgam with James.
And Popa with James.
and my two RUGGRATS Two years ago.
Look at James just staring at his brother!! It really is crazy how fast time flies! I just wish it would slow down a bit.

Today is sponsored by
La Belle Toile
and
This and That
. There's more at
MomDot.